Geez I'm not doing too good about posting new blogs here, time flies as you are getting older!!! Yeah it's my birthday month and well I guess I just need to accept the fact that I have been around longer than Sesame Street-- made 40 years this last week and that I was old enough to remember when the Berlin Wall fell. I'm not old enough to remember when they announced Nov. 11th Veterans day but I am happy to say that it was the same day (Nov. 11th) that my hubby and I went on our first date 20 years ago this year!!! Yeeeeeee, oh the things we remember as we grow older. I refuse though to say that I have age spots forming, instead I call them my wisdom dots because we are filled with all the gifts of the Holy Spirit and well.... my wisdom just show's through LOL... okay so that's not a visible gift on the body but I can dream can't I??? Speaking of dreams I just want to say that I have many still and I do pray on a regular basis for them, the fact that I have been blessed to have been around so many gifted and love giving people has and continues to be a dream of mine. So in light of my birthday month I hope to get on here more often to offer my silly birthday quotes to you all.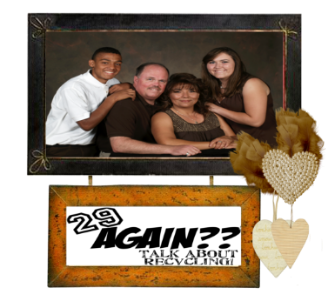 Yep I decided I would stop counting way back then.... but now I'm reconsidering because I am so blessed to be able to count each and every day that God has given me to try try again....
So if you feel the same I offer this silly quote to you....
all I ask is that you send others here to get their own, just click the sample below to go to my 4share to snag it and leave some of your own wisdom and love with me. I pray you all have a blessed day and have many memories that you are able to share with others!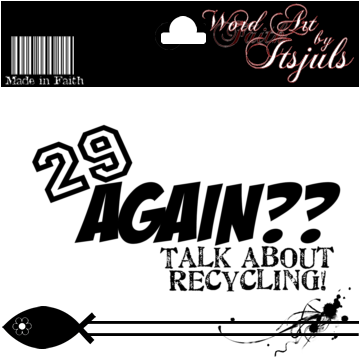 May God bless you abundantly with the Gifts and Fruits of the Spirit in all you do today and always!